The data collected since the beginning of the year show a trend again.
We looked at the following fours over time, based on age and positive rate:
RSV, H1N1, influenza A combined, and influenza B.
Thereby we can prove a significant increase of influenza B after the carnival days.
All other infections decreased significantly.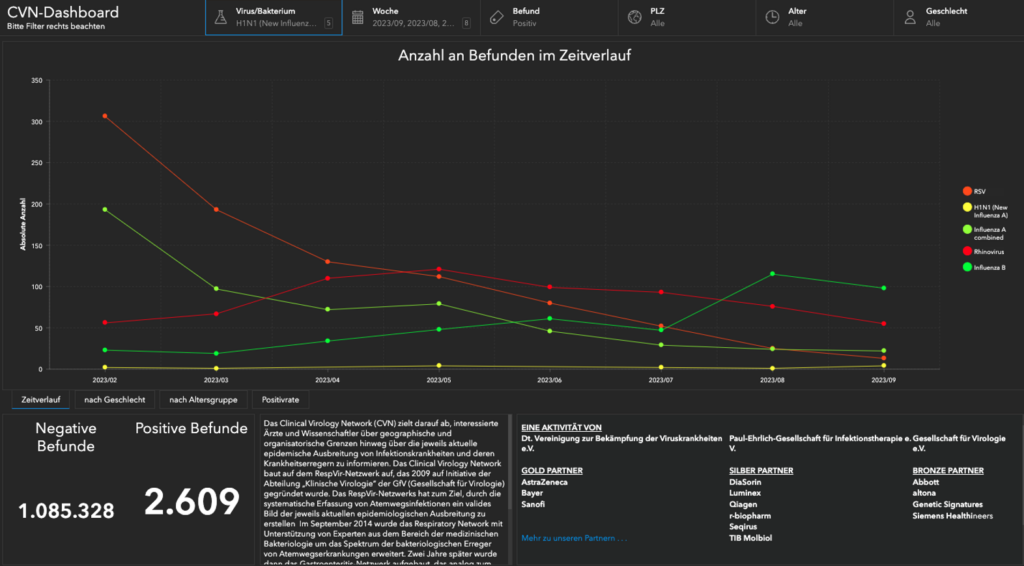 This is also clearly visible in the positive rate: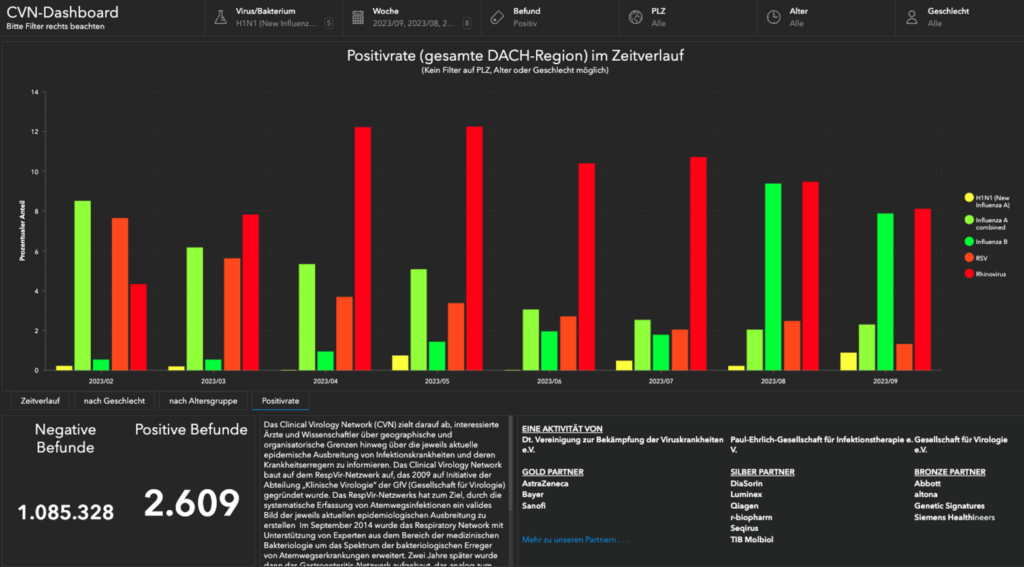 In terms of data by age group, it is clear to see that among the youngest, rhinovirus and RSV play a major role in illness.However, the influenza pathogens under consideration are strikingly prevalent in the 19-46 age group.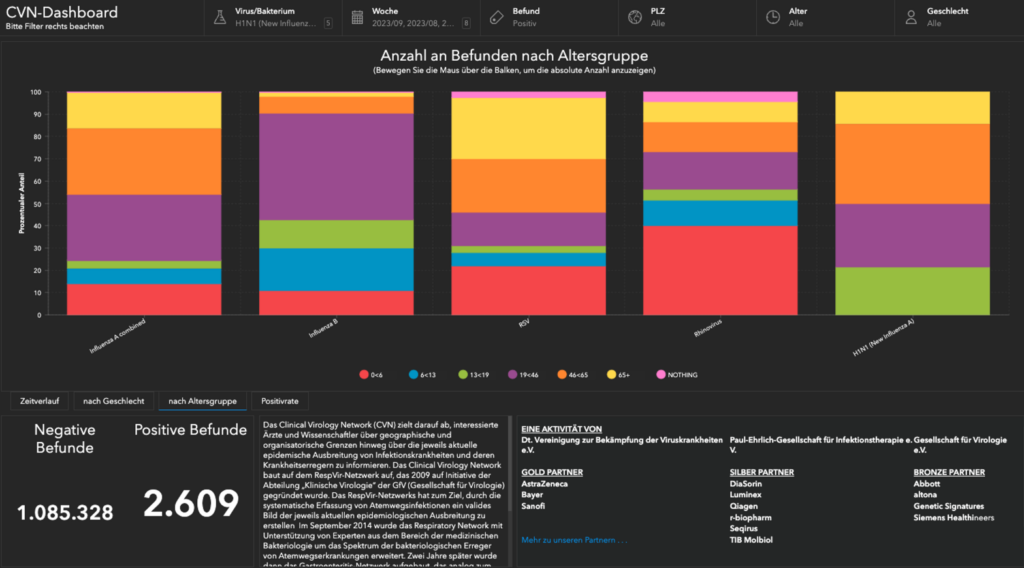 Feel free to visit the new CVN pages and dashboard.
There you can create your own queries and view the history of the different pathogens.
https://www.arcgis.com/apps/dashboards/b05e54e92c6743bf842442d5728170fe
If you have any questions or would like to participate in the network with your laboratory, please contact us at .